I don't normally bother to write my column on the weekends—I don't get much writing done at all—but I have a few spare minutes this evening while my wife and daughter shop for school supplies and a hot chicken dinner. My son is wearing his new coat and shoes while he watches Spongebob; I have college football on in two separate rooms and all of the windows open. I better enjoy it while I can; unlike most sane, responsible adults, I have to work all day and night tomorrow. For you normal people, you still have another full day of Labor Day bliss to look forward to.
And what the hell, right? I just finished a cup of coffee and now I'm opening a can of beer—not good beer, but it's cold. The weather has more than a hint of fall to it tonight; it did last night, too. We were at the Vali-Hi Drive-In in Lake Elmo, Minnesota, a spectacular throwback to the '50s and everything that was right about that time in America. Seventeen bucks for the four of us to watch three movies? You bet. There's an arcade; there's hot food; and they allow grills, alcohol, and pets. In fact, it was such a rattling good time that we might just go again next Saturday. I didn't even mind being cold. After a while, my wife and I were wrapped in blankets and we had the heat going for the kids.
Shockingly, Sarah Palin actually said something worth reporting this weekend; she criticized not only Obama but the Republicans as well, saying that we need to get away from "crony capitalism" in order to fix the United States' fiscal crisis. Basically, she's talking about massive campaign contributions that leave politicians—all politicians—beholden to special interests. This is a point that I've made often: separate money from politics and you're on your way to an honest government that actually represents the citizens who elected the officials serving in it.
Serving. That's an interesting word. Most politicians don't see their jobs as a service of any kind—they view it more like an unlocked garage in a quiet suburb or an ATM that's on the fritz, spilling out money every few seconds for anyone who has the patience to stand around. I don't believe that politics should be a career option; I endorse strict term limits at all levels of government. Let's put everyday people in there and let them take turns serving their fellow citizens. Hell, we could make it like jury duty. These bastards need to be reminded that they serve at the pleasure of the people—and those people expect them to do what they were elected to do.
But you know what? I don't think that there's anything that Sarah Palin could say that would make me want to vote for her. No, she has burned all of her bridges with me and a lot of other people—more by being an idiot than anything else. And it doesn't matter, anyway—she's not going to run in 2012.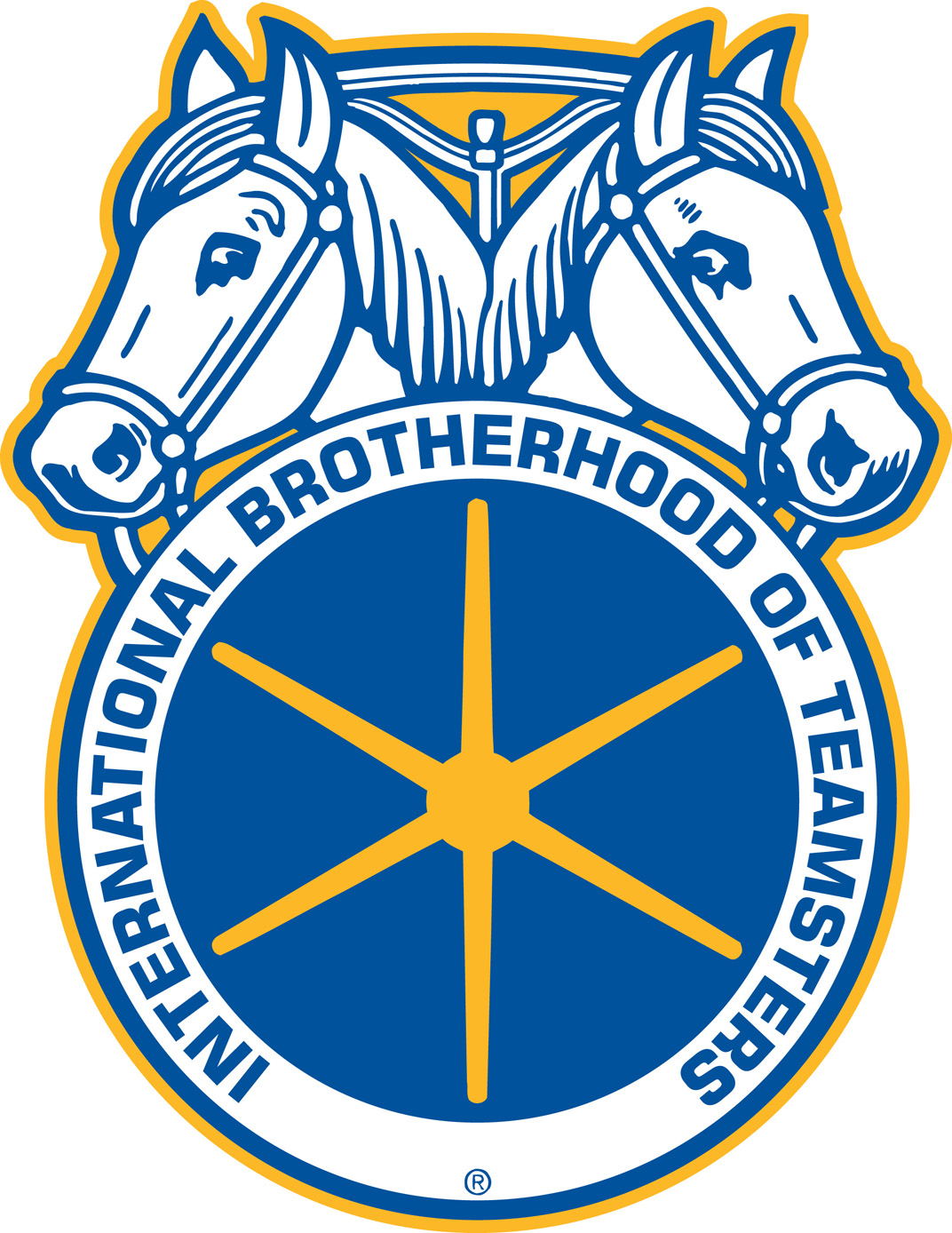 In other news, unions have all but given up on Obama and are in fact considering abandoning the Democratic Party altogether.  Last month, a dozen trade unions said they would boycott next year's Democratic National Convention in Charlotte, North Carolina. The working people of America had high hopes in 2008 when Obama was elected; since then, they have seen one crushing defeat after another while the president and the Senate sit on their hands, allowing a few Republicans in Congress to bully the whole goddamned country into doing things their way. Make no mistake: the GOP represents the interests of big business and very wealthy individuals; the DFL supports everyday Americans when it comes to campaign speeches, but they consistently fumble the fucking ball when it comes to actually implementing those ideas. The Democratic party has been a useless joke for years, like a kid who never learned to fight losing his lunch money day after day.
You know you're fucked when even the unions can no longer ensure fair working conditions; for those of us who don't even have that on our side … well … we have to take whatever we can get and had better be damned happy that we have even that.
Labor unions, liberals, and thinking people everywhere are holding their breath for a major stimulus bill from President Obama; unfortunately, these folks will pass out and die before they see their dreams realized. It's no secret that  in four days Obama will propose a limited package worth far less than the $787 billion stimulus passed in 2009 … and since it will call on Congress to extend current payroll tax cuts and jobless benefits, spend money for new construction projects, and offer incentives to businesses to hire more workers … well … he won't even get that through. Since 2010, Republicans and Teabaggers in particular haven't even bothered to disguise their utter contempt for average Americans and anything sane, decent, or remotely good for 99% of the population.
Jesus God! Fuck these pigs, eh? What's sickening is that even registered voters have become so disillusioned that they just might scratch Pauly Shore's name as a write-in next year and say to hell with the whole stinking mess. There is no integrity left in this system. American politics is like an 1880's frontier town where a crippled sheriff with no balls is forced to stand up against a vicious gang of murdering crooks. We all know how that one ends—the sheriff is killed the first time he steps outside for a smoke, the population is raped and robbed, and whatever is left is turned into kindling.
Wisconsin Governor Scott Walker wanted state workers to pay more for their health care and pension benefits; he said curbing bargaining rights was important in the long term to prevent unions from reversing the move in future negotiations.
Christ! Isn't that the point of unions? And why should working people be made to pay more when the rich sit idly by on a mountain of money?
Rep. Robin Vos (R-Wisconsin) said that the big money spent by pro-labor forces in the recall elections shows "that they're not about protecting workers rights; they're about protecting political power."
Bullshit. If one hopes to protect workers' rights, one must have political power as a means to do so. Have we really thrown our collective car in reverse and floored it, without even bothering to check our mirrors? Belonging to a union used to guarantee a livable wage, safe working conditions, decent benefits, and even a pension to look forward to—things that millions of Americans working for corporate giants could only dream of—and that pissed off big business enough to buy politicians willing to sell their own people down the river for a song. Bust up the unions? Are you fucking kidding me?
The political landscape for the next few months is a nightmare. We're facing multiple disaster-inducing deadlines, all of which are almost sure to end in bipartisan gridlock. As many as 87% of American voters have indicated that they would like to see Congress placed in stocks on the Capitol's lawn while almost as many are considering burning President Obama at the stake and getting it over with already. As for the debt ceiling, no one supported the "compromise" that was ultimately reached. Democrats saw it for what it was: an absolute and total concession to the GOP's demands; Republicans, on the other hand—and viewers of Fox News in particular—objected to it because they wanted either more spending cuts or in many cases, thought that we should just let America's creditors go begging and nuke 'em if they don't like it.
Senate Majority Leader Harry Reid said this: "Everyone complain all you want about Congress. You should complain plenty. But don't think the country is about to fall apart because of what's going on in Washington."
Well … actually, the country is falling apart—for more reasons than one, but bipartisan bickering is certainly a contributing factor.
According to MSNBC: "House Majority Leader Eric Cantor of Virginia recently distributed a list of 'Top 10 Job-Destroying Regulations' and said the Republican majority would begin voting this month to block them one by one.
"Most, including one that Obama ordered scrapped Friday, deal with pollution limits for a variety of industries; two would curtail National Labor Relations Board actions opposed by business."
So, anything that will benefit average American citizens and their environment has been labeled as "job-killing" and will be vehemently opposed by John Boehner's and Eric Cantor's storm troopers. Oh boy.
And speaking of storm troopers, Barack Obama looked out a window of the White House yesterday and was possessed by the specter of Richard Nixon; clutching a beaker of gin, the president began snarling in tongues and ordered more than 200 protestors (including Obama campaign staff members from 2008) arrested and shot for having the nerve to suggest that it might not be such a hot idea to build a shoddy 1,661-mile oil pipeline that would span the U.S. and cross international borders. Despite numerous catastrophes and what amounts to a global petroleum bankruptcy, demons and ghosts of Republicans past insist that there is "nothing to worry about" and openly scoff at the notion that perhaps it's time to begin weaning us off of finite fossil fuels.
Shit, did I say that they shot those protestors? As a responsible journalist, I ought to know better than to flirt with such outrageous fantasies. Barack Obama would never execute American citizens going into an election year—but then again, the Kent State massacre did nothing to sway public opinion or keep Tricky Dick from getting re-elected in 1972.
We might as well admit it: the Republicans fooled us by paying off an honest-talking black man to run on the Democratic ticket in 2008, thereby guaranteeing themselves a decisive victory in every election—big and small—for the next sixteen years. In fact, every single person who played a major role in Obama getting into the Oval Office three years ago has tacitly admitted to being duped and swindled, causing many of them to simply shrug their shoulders and say, "If ya can't beat 'em, join 'em."
Rick Perry, the new Republican front-runner, has decided perhaps the federal government isn't such a bad thing, after all—especially if he is in charge of it. Less than a year ago, Mr. Perry released his book, Fed Up!, an extended rant that dismissed Social Security as a socialist relic from the New Deal, celebrated states' rights with a wink and a nod toward Dixie, and suggested that the Supreme Court's nine unelected "oligarchs in robes" could and should be thrown out on their asses and have their rulings overturned by Congress.
Perry has called Social Security a "Ponzi scheme", ignoring the fact that our entire economy is a pyramid scheme. He actually believes that the American people have been victimized for the last 70 years, even though only a lunatic or a liar would make the argument that the elderly were better off before FDR's sweeping reforms.
In stark contrast to the poll on Congress's approval rating, 87% of Americans think that Social Security is a good thing—and why not?
Perry is a big proponent of states' rights, unless it has to do with gay marriage or medical marijuana—two measures that hurt no one and that he is vehemently opposed to. But what do you expect from a flip-flopper? Perry was so convinced in 2010 that he wouldn't be running for president that he said, "I think probably the best display, the best concrete evidence that I'm really not running for president is this book, because when you read this book, you're going to see me talking about issues that for someone running for public office, it's kind of been the third rail if you will."
It's too bad that we can't just ask Rick Perry what the fuck he is talking about, but the ex-governor from Texas refused to answer questions from the press this weekend in New Hampshire, deciding instead to play it safe and allow only a nine-year-old child to ask him, "If you could be one superhero, who would it be?"
Mr. Perry rubbed his palms together and cackled before declaring, "Lex Luthor!"
Well … he missed the point, but at least we know where he stands.
Here's your wisdom: