Now that the Super Bowl has come and gone, it means it only a mere two weeks before pitchers and catchers report to spring training, a beacon of hope and excitement for baseball fans the world across.  Usually, we have oppressive cold weather holding our baseball dreams down, but this outbreak of warm weather here in the Midwest has me struck with baseball on the brain.
And while it's exciting to count down to the pitchers and catchers migrating south, there's still the fact that opening day is just under two months away (April 4th).  Peppered throughout those 60 odd days is March Madness, but other than that, every second is really just one closer to the first pitch of 2012.
So in preparation for that glorious day, I've prepared for all of you a little Winter Baseball Survival Guide, complete with a laundry list of things to check off to get your baseball engines revved up and ready to go before the boys of summer storm back into our lives.
Winter Baseball Movie List
Nothing gets the baseball blood flowing like one of the numerous hardball classics that have graced the silver screen.  The following five are must see's in my book, and will surely have you praying for a fast-forward to April.
Field of Dreams: Honestly, probably the greatest baseball movie ever made.  If you're a son who looks up to his father, or a father with a young son, nothing will make you want to play catch more than the final scene of Field of Dreams.  A little secret; Like every other man in America, I literally well up every time Kevin Costner asks his dad if he wants to have a catch.
Bull Durham: Another Costner classic.  Bull Durham wins the award for some of the best baseball quotes ever quipped.  Greats like "This game's fun OK? Fun goddamnit.  And don't hold the ball so hard OK?  It's an egg.  Hold it like an egg." (something I tell my freshman pitchers to this day).   "I mean anything travels that far oughta have a damn stewardess on it." Honestly, there are just too many to list.
The Natural: Robert Redford pulls the weight in this one.  You'll notice that all of the top ball movies are headlined by some of the classiest, stand up men in the business, and that's no coincidence.  Baseball players and those who portray them happen to be the greatest men on earth.  Just remember, "Pick me out a winner Bobby," and the Savoy Special.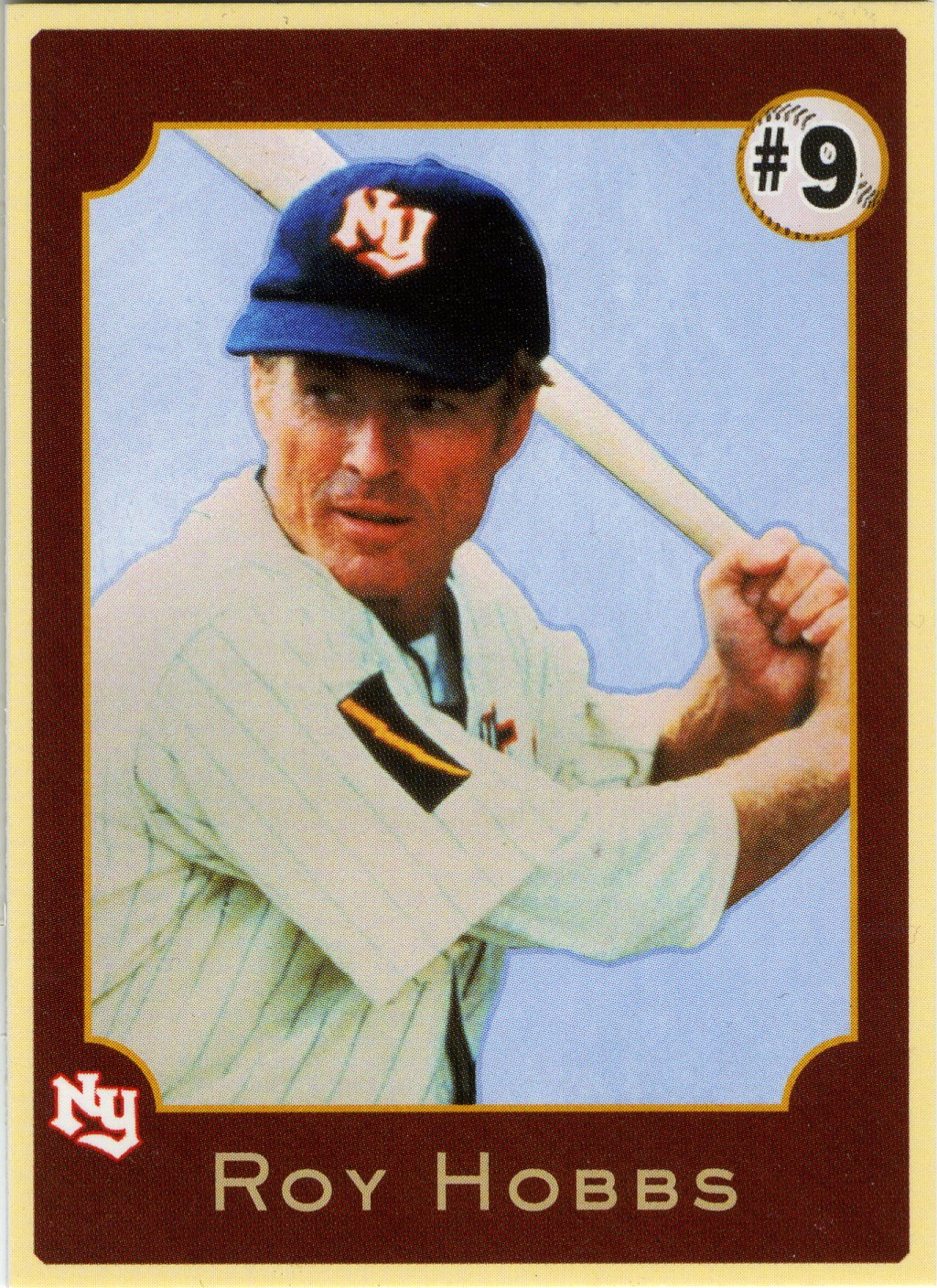 For Love of the Game:  Admittedly, this one is on the list for three primary reasons.  Number one, Kevin Costner again dominates the diamond.  Two, the awesome trigger mechanism the movie simulates when Billy Chappel locks into the game.  And three, this is one of the only baseball movies my girlfriend will actually watch with me, and it's a movie about a perfect game (Whoops, I promise I didn't jinx it)!  So much for the "Chicks did the long ball" logic.
Major League: With the other titles on this list being more on the serious side, Major League lightens up the group.  Wild Thing, Cerrano, Willie Mays Hays, and the secretly funny Eddie Harris bring a great baseball movie together.  Also, a shout out to Bob Uecker, a show stealer in Major League and a man who over came cardio surgery this past ball season.
A few more worth mentioning: The Scout, A League of Their Own, Mr. Baseball, The Rookie, Sugar, and Ken Burns 11 part series "Baseball"
Oil Up Your Glove
I'm sure you're glove has been hibernating out in that cold garage of yours, so give it some attention and bring it on in to your warm house.  There are a million ways to give your glove the extra care it needs and deserves, so start pampering it so that it can repay you this spring when you're scraping it's nose on the dirt of the diamond.
If your glove is getting a bit older, proper glove maintenance is key to extending its life and ensuring its standard of performance.  (If you need some extra incentive to take care of your glove, look up the Shoeless Joe Jackson speech that ends with "the thrill of the grass")  After watching that video, actually hold that glove and baseball to your face and breath in deep.  The perfect mix of leather, fresh cut grass, dew on the morning grass, and sun drenched bleacher seats and peanuts.
When prepping your glove for the upcoming spring, it's best to massage it well with gel shaving cream.  After that, it's good to reunite your glove with its best friend, the baseball itself.  Store it with the ball in the pocket, and wrap it tight with a rubber band.  If you have any lose strings on your glove, take my advice and go find an old school leather working shoe cobbler.  Most are pretty used to the request of glove maintenance, and they'll treat the leather real well too.
Stick around and come back to Secret Laboratory for Part II of the Winter Baseball Survival Guide, with more tips and suggestions to ease your baseball fever.  \
**(Also, if you see anything that I missed or you think should be included in the Baseball Winter Survival Guide, feel free to shoot me an email or comment below!)
Eric Melch is a senior at the University of Minnesota, majoring in Sports Management; he is the Sports Editor of Secret Laboratory. Originally from Chicago, Illinois, Eric grew up near Madison, Wisconsin, spending his entire life in Big 10 country. His love of literature and sports has naturally led him to write about his passion, something he has done for the past six years and most recently at here with Secret Laboratory. Eric currently works in the University of Minnesota Athletic Department and hopes to continue his career in college athletics.
E-mail Mr. Melch at ericmelch@secretlaboratory.org.